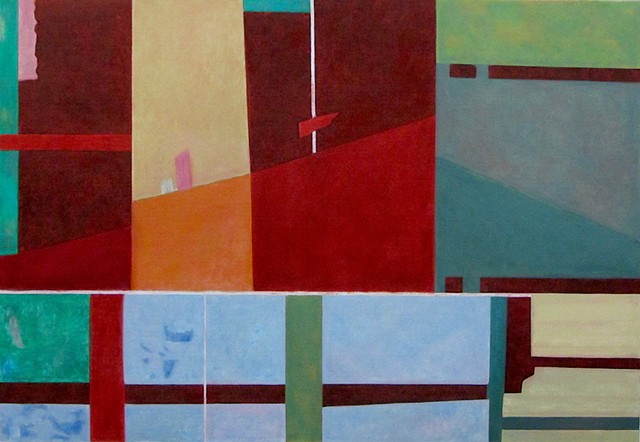 A Little Bit About Me
I earned a BA in Art & Art History from Eastern Illinois University in 1983. Although for many years, I supported my art by working with the elderly and persons who have disabilities, I have tried to devote time to develop my style and techniques which focus on color and subtle execution. My studio is at the Starline Factory at 400 W. Front Street, Harvard, IL. where a growing group of local artists and artisans have been creating art and opening their studios to the public.
A Little Bit About My Art
My paintings, drawings, and collages are Formalist in that they are simply the result of combining the formal elements of design to create balanced compositions. My current series (Terraforma Compositions) are Formalist Abstractions for which the basic structures are derived from images from Google Earth. I have always admired early 20th Century Modernist art, and would say that my work exists to some degree because of its influence.
Please click on the Artwork heading to view categories of my art.